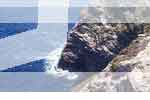 The knowledge of the island is Servizi Turistici Mikael strength. We are the few who know its fascinating places and the best way to set it. We will able to organize your holidays according to your needs, showing you the most interesting aspects of Lampedusa such as variety, comfort, organization and cheapness.

Choose for you...

The complex is endowed with 4 villettes, each independent from the other, among which 3 villettes for a couple and 1 for 3 people.

Cala Croce
Incantevoli villette ubicate all'interno di un complesso residenziale immerso nel verde della natura...

I Damussi
I Dammusi sono delle tipiche e rustiche costruzioni isolane completamente realizzati in pietra...


Lampedusa island (20,2 km2s) of the Mediterranean Sea, the greatest of the group of the Pelagies, sets in the channel of Sicily, on the African continental base, distant 115 kms from the coast tunisina and 205 from that of Sicily. Of calcareous nature, it has form lengthened in direction And-W, tall and steep coasts, poorly portuose, and the 133 m touches in the tree of the Sun, in the western sector of the island. The only inhabited center is Lampedusa, sets in an inlet branched of the southeastern coast and center of the commune of Lampedusa and Linosa, which he/she also understands besides these two islands those smaller of Lamp-post and of the Rabbits. Fishing, tourism, handicraft activity and production of cereals, vegetables and fruit. Airport; connections by sea with Pantelleria and with Porto Empedocle. From 1973 it is in operation a plant of desalination with a production of 500.000 ls a day. . It was inhabited from the Phoenician ones, from the Greek and from the Romans, that called her/it Lopadusa, but at the end of the Middle Ages it resulted depopulated. You/he/she was made to colonize just before halves last century from Ferdinando II of Borbone and subsequently a penal colony was founded of deported, suppressed in 1940. In the II world war was done one provides fortress of it military, surrendered him to the Allies June 12 th 1943. In strength of the 1947 Paris Essay the island is demilitarized. The group of the Islands Pelagie is found around on the African continental base to 80 miles by Pantelleria, to 80 miles around from Malta and 80 miles away from the coasts Tunisine, in front of Monastir and Mahedia. The climate type African in summer is warm dampness. The winter has mild temperatures. The rains are almost exclusively recorded in the winter period. The fishing and the tourism and the activities to them connect they are the only flourishing activities.
Rent